How to post jobs on Expoint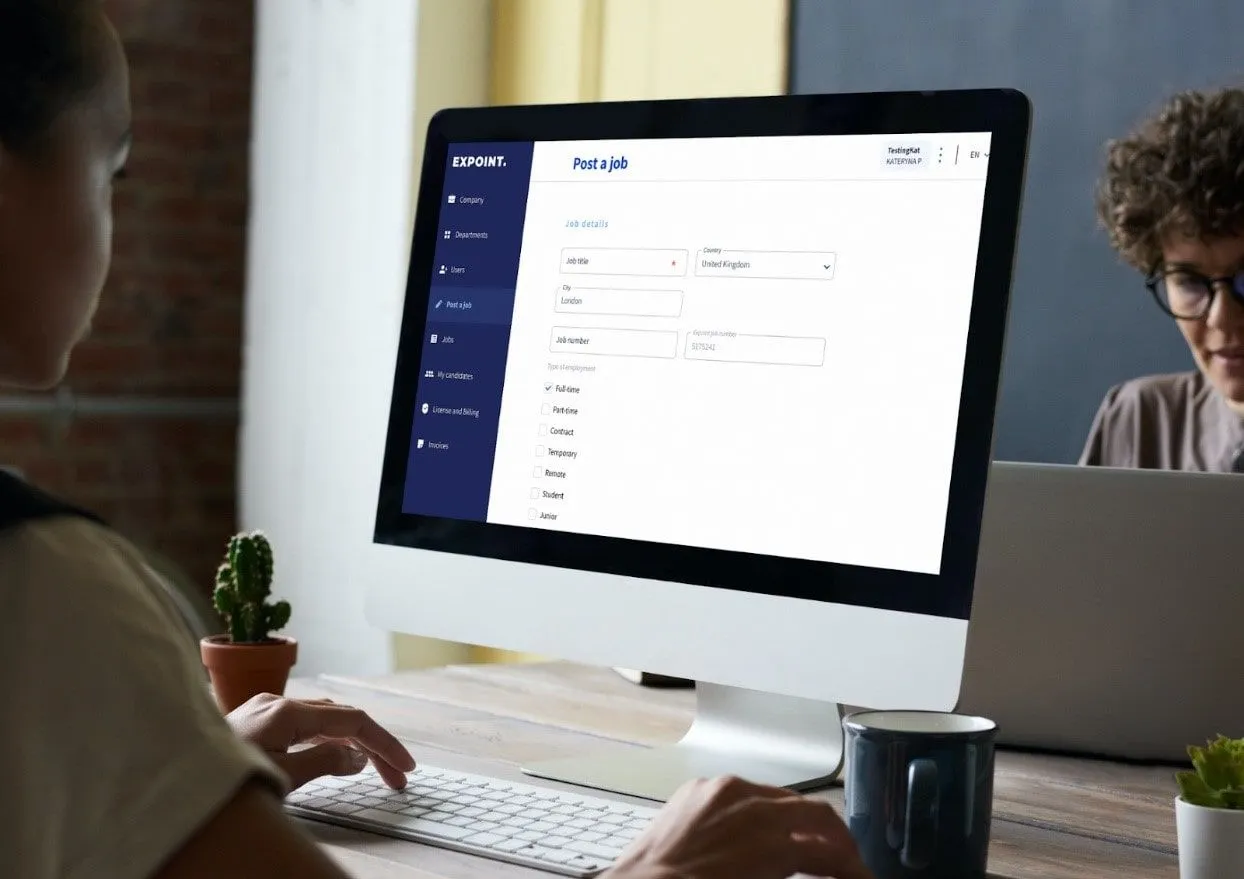 Post a newly opened vacancy within your company, discover the candidates in our database and hire the most suitable professionals, all within Expoint. Filter potential candidates by location, age and years of experience. View, save, share and import resumes with just a few clicks.
Steps to follow when posting a job on Expoint:
Complete the registration process of your company via Employer's Hub. Make sure to enter all the information about your organization and choose the license, most suitable for your business's needs.
On the side menu panel on the left side, click Post Job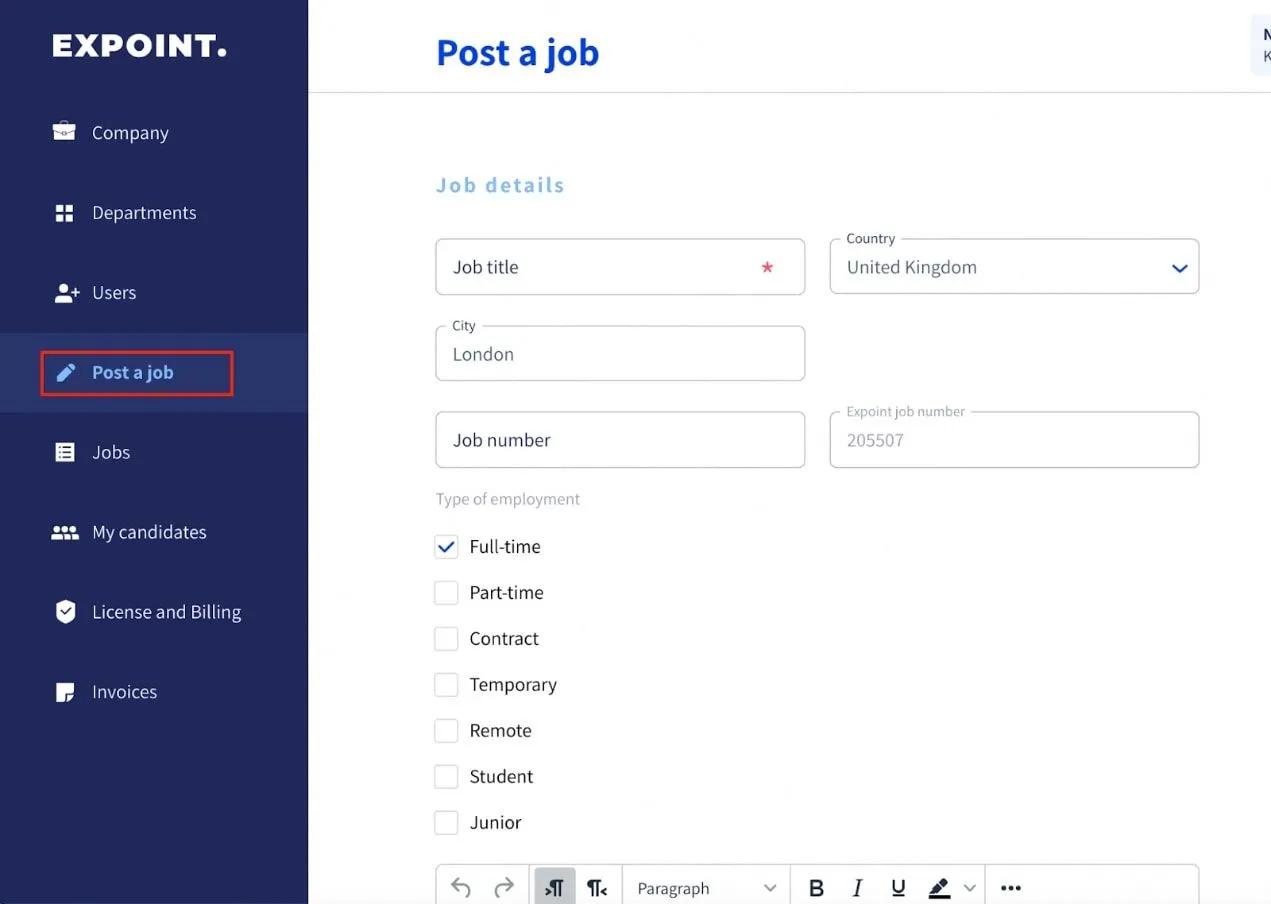 You will be presented with a "post a job" screen, where you can enter all the details about the vacancy, including job title, location, type of employment, salary and any other information
You may then save & publish the posting
The job post will be published for 30 days and can be renewed automatically if you choose that option
Once published, the job posting will be located in the "Jobs" section of the side menu, where you can view, search, filter by job title, department & status.
You may also edit any of the job postings in this section.