Create a New Department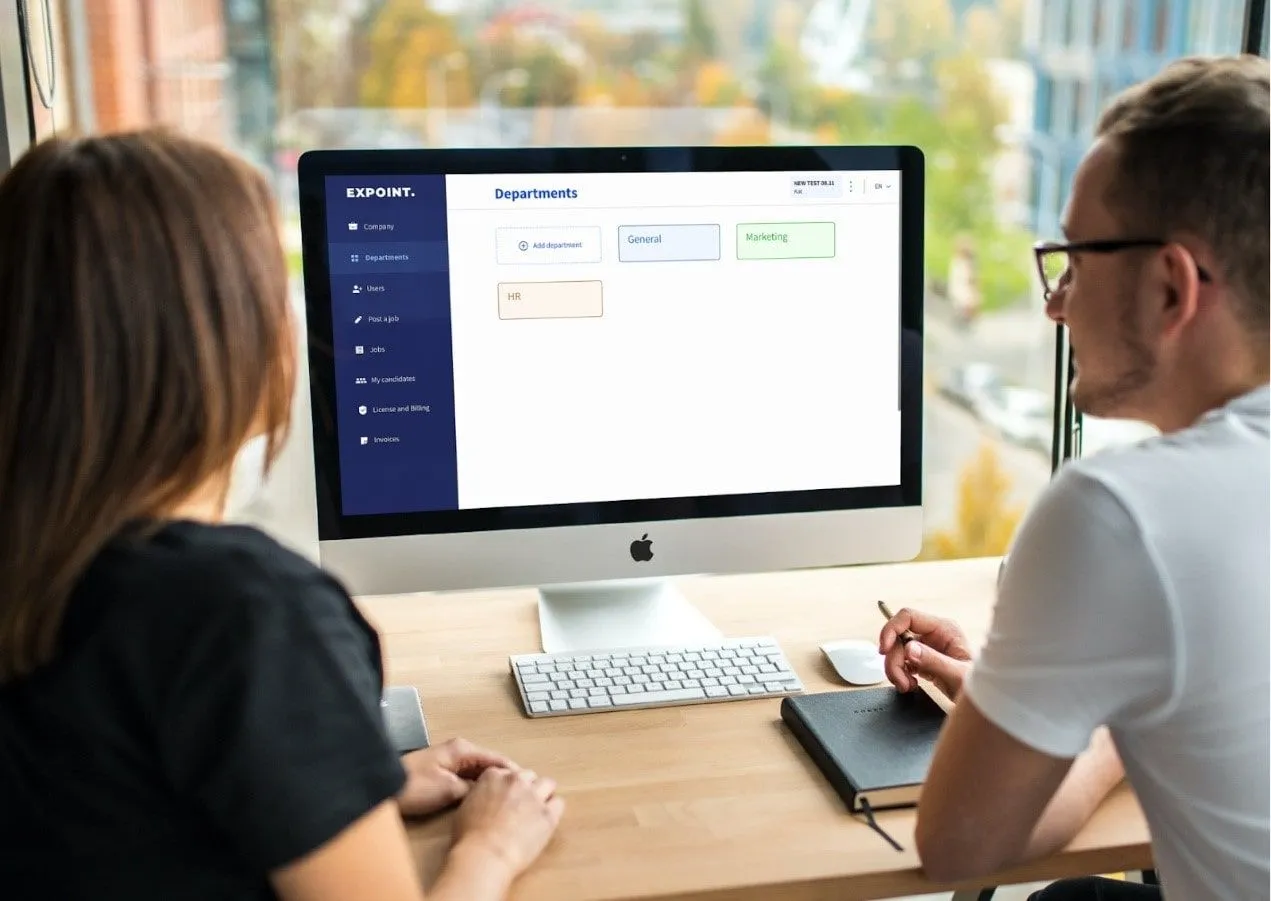 With Expoint, all companies have the possibility to create various Departments and give different role privileges to each user.
Each Department must have an Administrator who is granted access to all of the system sections, may create departments, users, post jobs, view and edit and nominate users for each of the Departments.
Create a Department for each of your company's sections, for example HR, Marketing, Accounting, and keep a track on each one's achievements and needs.

Having separate Departments helps organizations to keep a good work structure, with the ability to view, monitor, analyze and report based on the performance of each job posting, making it a very efficient tool.


Steps to add a new department:
Log in to Employer's Hub.




Once your company's profile has been reviewed, you will be able to post jobs, create users, departments, add and edit candidates.
In the menu panel on the left, click on DEPARTMENTS.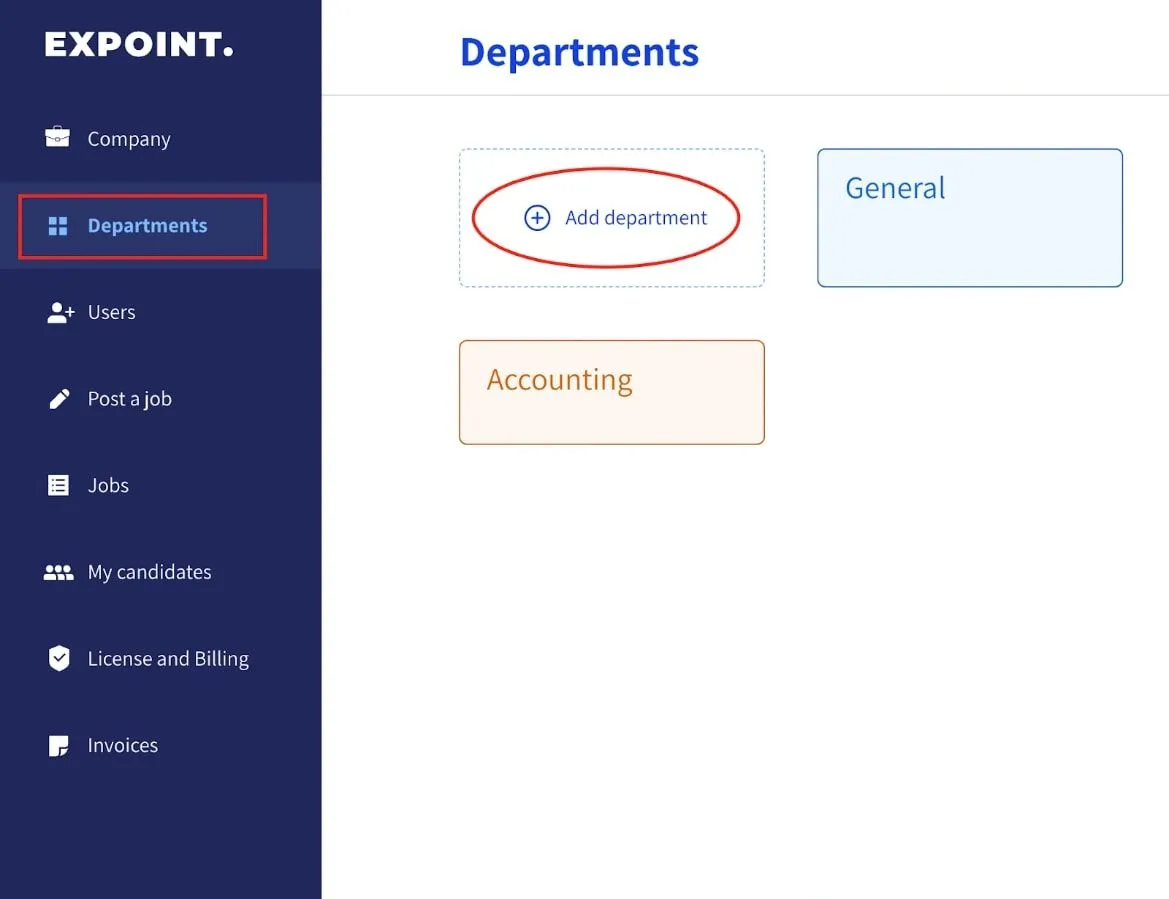 Click on + Add Department.
Give a desired name to a new Department.
All done now, make sure when adding new users, allocate them to the relevant department.

Read more on how to Add Users & User Roles
Haven't registered yet? Click HERE to start the registration process now.